When it comes to meat and other FMCG products, seasonal trends come and go. However, there are certain questions that butchers are asked consistently all year round, and one such query is simply this: where does the meat come from Provenance has always been a big issue with meat, but more so today than ever before. As the home of the best butchers knives and equipment here at Butchers Equipment Warehouse, we've summed up four of the biggest reasons why provenance always matters to customers, no matter where they're buying their meat - whether it's at an independent butchers or their local supermarket.
Quality
This first point is the most straightforward - people want to know they're buying quality meat. In fact, according to a survey by the The Grocer, quality is the single most important factor for British consumers when buying meat.
Few members of the public can tell the quality of meat at a glance, so they look to their butchers and the origin of the meat itself as dual assurances that they're buying a quality product. More and more buyers are taking care to steer clear of the cheapest, mass-produced meat from intensive cattle farms, and would rather pay slightly more for a traceable, quality product from a reputable supplier.
Supporting local businesses
Buying British is a notably more popular growing trend in recent years amongst UK customers, across all sectors. But when it comes to food and consumer goods, many buyers are going one step further - not just buying British, but buying local. The economic damage wrought by the Covid-19 pandemic has only accelerated this trend, and more customers are now proactively looking for ways they can proactively support the farmers, butchers, and other small businesses in their own communities.
Environmental benefits
Beef, pork and other types of meat require a lot of energy to store and transport, which can ultimately take its toll on the environment. Sourcing meat from local farms and facilities, however, minimises transport and storage costs, which means that they have their own environmental benefit. Today, buyers are more environmentally conscious than ever, and the provenance of meat plays an important part in helping buyers to gauge how much impact their individual diet is having on the environment. It also doesn't hurt that British farmers are currently one of the world's foremost innovators in producing climate-friendly food, including meat.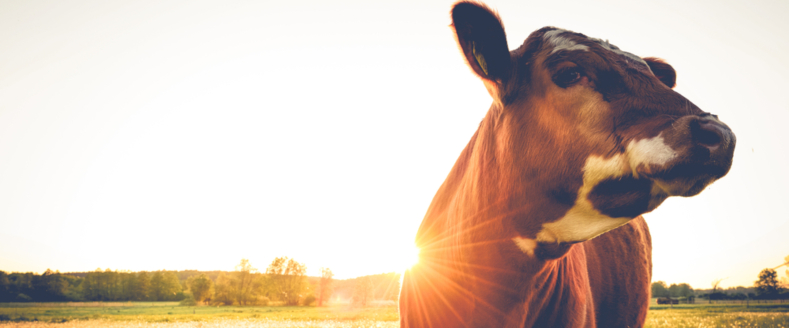 Animal welfare and other ethical considerations
Environmental issues are just one example of the type of ethical considerations that more and more buyers are now taking into account when they buy their food. Animal welfare is another sticking point for growing numbers of consumers, who may want to know how the animal has been treated, and what sort of quality of life it had - for example, whether the meat was free range or not. (This is especially true of younger consumers, who tend to be even more passionate about social causes.) In short, conscientious consumers are more likely to buy products which have been prepared in ways that align with their personal beliefs. (Plus, there's also the fact that animals which have had a good quality of life tend to produce the best standard of meat!)
This all means that as a butcher, you need to make sure you're equipped with all the answers. Not only that, but you need to make sure you're equipped with all the tools, too - and that's exactly where we can help here at Butchers Equipment Warehouse. We have a wide range of butchery equipment, from butcher's knives all the way up to meat mincers and bandsaws. Why not take a look around and see what we've got in stock? If you're looking for something specific, you can always give us a ring on 01254 427761, and we'll be only too happy to help!