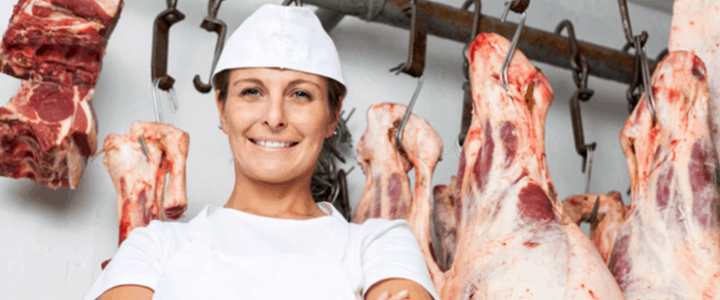 July brings some interesting news for butchers - earlier this month Tory leadership contender Jeremy Hunt pledged £6bn for the farming and fishing industries in the UK in the event of a no-deal Brexit. This pledge would be on top of the government paying farming subsidies at EU levels until 2022.
In response, the president of National Farmers Union (NFU), Minette Batters reiterated a no-deal Brexit could substantially increase costs for the British food and farming industries caused by tariffs. Minette Batters said it was "reassuring" to see Jeremy Hunt recognise farmers will be hit hardest by a no-deal Brexit. Adding, the outcomes for farmers of a no-deal are a "crucial" point of consideration for the future Prime Minister and their Government.
But, what would a no-deal Brexit mean for butchers and consumers across the UK?

What's the beef?
Let's look at what we know. The UK eats more than twice the amount of beef it produces even with a third of people self-reporting they eat meat-free or meat-reduced diets. But meat sales overall remained fairly steady last year - encouraging to independent butcher shops who rely on close relationships with local farmers.
In the event of a no-deal Brexit, trading and tariffs would resume under guidelines set by the World Trade Organisation (WTO). The tariffs set by the WTO are the highest on food-related products and would increase by 40% for beef and lamb exports.
The result? Beef imports could become more expensive by as much as 62%, while sheep will be up by 57%, pork by 32% and poultry up by 31% — in other words, possible food shortages and a high potential for food inflation. This poses the risk for local farmers to be at a disadvantage in terms of pricing and competition — which is part of what the £6bn pledge hopes to solve.
However, importing cheaper meat products from other food production sources (such as the USA) could mean risking importing chlorine-washed chicken and hormone-treated beef. According to market research by AHDB, more than half of people surveyed said they would buy less chicken and beef in the event of the meat being processed in this way — potentially decreasing some demand.
Impacts on butchers
How will these impositions on the farming industry impact butchers? With British farmers looking at a 40% increase in running costs — it's very likely these costs will have to be passed onto consumers impacting every point along the supply chain, including butchers.
The good news is a consumer survey by AHDB and YouGov reported 61% of meat consumers would be willing to pay extra for better quality meat.
And with the public becoming more aware and asking more questions about the source of meat — butchers have a chance to capitalise and start developing more consumer trust.
Plus, other consumer trends like the increase in scratch cooking, reducing food waste, food boxes, and being more conscious of plastic waste are all giving butchers the freedom to make sustainable business decisions.
Where there is change there is opportunity — if you are willing to act. Right now, butchers across the UK have an opportunity to develop existing relationships with farmers and to diversify their product offerings for consumers.
As we know, the UK's rich history of farming is vital to the near 6,000 independent butchers across England, as well as thousands of others working at supermarkets across the UK. As a deal or no-deal situation approaches it is important for everyone to consider how tariffs will impact farmers, butchers, and suppliers across the country.
While we wait to see if the £6bn pledge will help farmers in the UK during the transition through Brexit, you can be sure of one thing - no matter what the outcome, you can continue to rely on Butcher's Equipment Warehouse to continue providing top quality butcher's equipment. Our stock includes high-end butchers knives and cutting boards, all the way up to machinery such as and butchers bandsaws and meat slicers. Why not take a look around, and see what you can find?