Wherever you stand on Brexit, everyone can agree on one thing: the agreement of a deal went right down to the wire. Millions of us left our workplaces in late December 2020, wondering how it would affect us, and what would be the state of affairs we'd return to in the New Year.
So it was with some sense of relief to learn that a deal was reached between the UK government and the EU on Christmas Eve, ending months of negotiation and speculation. So if you're sharpening your butchers knives and getting your butchers equipment ready for the year ahead, here are a couple of key considerations it's still worth bearing in mind.
What have been the main reactions?
As we're sure you already know, although the UK left the EU at the end of January 2021, until the 31st of December it was still subject to its trading rules. As the clock ticked ever closer to the deadline, UK traders were left in limbo, unable to appropriately plan ahead for their new year. Now that the deal has been formally agreed, traders and butchers can finally start planning ahead for their New Year - so understandably, the prevailing feeling in the industry has been one of relief.
Some industry experts are feeling particularly optimistic about the future, such as Norman Bagley, the head of policy at the Association of Independent Meat Suppliers, who expressed confidence in the UK industry's ability to flourish now that the immediate uncertainty is over, and the burden of tariffs removed.
However, other observers are a little more cautious in their optimism. The Director General of the Provision Trade Federation commented on the appreciation that the industry would have for news of the deal, and the fact that they will not have to worry about tariffs. But he was also careful to note the degree of change that Brexit would now bring to what were previously frictionless trade agreements.
Key concerns remaining for the meat industry following Brexit
Although more details surrounding the deal are being released all the time, many in the meat industry still have several key concerns about certain aspects of the deal. We've listed some of the core ones below.
Third Country Listing Status
There were initially very scant details released about the possibility of the UK being granted Third Country Listing Status, beyond the fact that an application had been submitted. Essentially, a "third country" is a term used to refer to any country outside the EU, and outside its economic regulations - specifically, those of the single market and the customs union. Third countries have to adhere to strict hygiene and sanitary standards in order for the EU to allow them to continue making food experts to its member states.
Now, however, we know that the UK has been granted national listed status, so exports to the EU of live animals and products of animal origin (including meat, fish and dairy), can all continue. It provides valuable peace of mind to everyone working in an industry worth £5 billion a year. The application was granted after the EU found the UK to be adhering to appropriately high biosecurity and animal health standards, so that tariff-free trade can continue - saving both sides significant costs in the long run.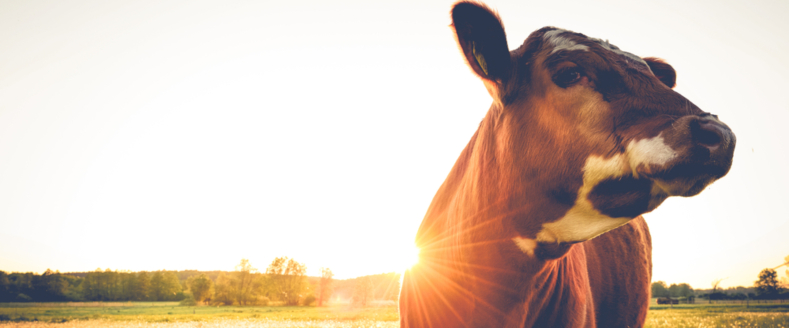 Additional testing
This is an issue that as of now, isn't quite as clear cut. At the moment, it's not fully clear whether the EU would require additional testing for diseases like Trichinella or TB for UK livestock to be permitted into its member states. The UK is gathering a case to convince EU officials that Controlled Housing Conditions apply to facilities on British soil. The National Pig Association and DEFRA are working together to provide evidence of this to the European Union, which has allowed trade to continue for the time being until a final decision is made. This is an important point for British meat producers, as additional testing requirements for export would add considerable costs.
Additional paperwork and administration procedures
As touched on above, whatever happens in the long run, at the moment British producers will still have to contend with additional paperwork in what were formerly frictionless agreements, including with Northern Ireland. What's more, the last minute nature of the government's deal means that UK companies will still have to deal with disruption for a little while yet.
Even after this, though, there will still be more trade friction to deal with in the form of additional paperwork, extensive physical checks, and more stringent labelling requirements. On top of this, the possibilities of delays at port introduces the risk of expiry of perishable goods, resulting in more potential costs. Finally, at least at first there will be restrictions on exports of some animal products, including fresh pork, mince, and sausages.
If you export your products directly to EU countries, the official guidance from government is to check the regulations for yourself. The UK's Chief Veterinary Officer, Christine Middlemiss, said that: "If you or your business imports or exports animal and animal products, or imports high risk food, then I urge you to visit our guidance pages on gov.uk for what you need to do to continue to trade after December 31."
We should also say that what we've covered above provides only the broad strokes of the current situation, which may evolve rapidly depending on forthcoming communications from the government or European Union.
We're not expert analysts here at Butchers Equipment Warehouse, but whatever your specific industry, you can count on us to equip you with some of the best butchers knives and tools to help you prepare the meat itself. We stock a huge range of butchers knives and sharpeners, as well as a broad choice of butchers spares and consumables, ideal for any private or commercial kitchen. If you need any advice or you're looking for anything in particular, don't hesitate to give us a call on 01254 427761. We're here to help!