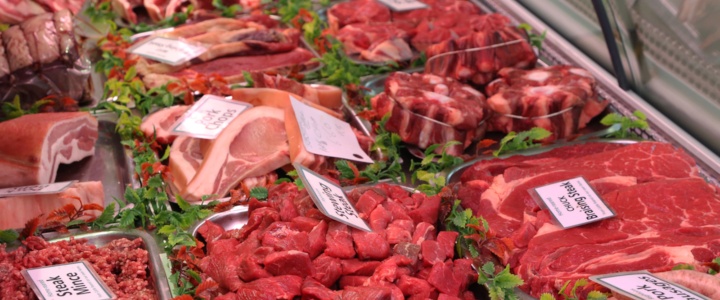 We take pride in providing high-quality equipment to help butcher's shops of all sizes meet and exceed the demand from their customers. From meat slicers, mincers and bandsaws to butchers blocks and aprons, we supply everything a butcher could need to create and display the finest cuts of meat. Of course, it's also essential that your foodstuffs are labelled correctly and in full accordance with the latest regulations, so we're taking a quick look at why that's so important, and the basic steps to correct labelling that you need to follow.
Why correct labelling is vital
Correct labelling on your meat and other packaged foodstuffs helps your customer quickly identify the meat they're looking for, which means that proper labelling is one of the most vital ways to facilitate sales. If a customer can't tell what they're buying because meat is missing labels, they're unlikely to take the risk of buying something they don't want. Not everyone will take the butcher's word for it!
That's just the danger of missing labels, though. The prospects of actually incorrect labelling can be much more severe, as they may even pose health risks to customers, and this is a key concern of current laws regarding food hygiene and retail. In the most severe cases, failure to meet the regulatory standards can lead to prosecution, which can be devastating for your business. Earlier this year, a butcher from Warwickshire was found guilty of labelling imported meat as 'British meat', and on top of a huge fine, he was handed a two-year prison sentence. Incorrect labelling is taken seriously by the authorities, regardless of whether it's judged to be deliberate or not, so it should never be a secondary concern.
Regulatory requirements for labelling
Non-packaged fresh meat must be displayed with an accurate description, including which cut it is. Any meat given a proteolytic enzyme treatment must also be labelled as 'tenderised'. No product can exceed permitted levels of additives, as set down in the Food Additives, Flavourings, Enzymes and Extraction Solvents (England) Regulations 2013, and sulphur dioxide may only be added to sausages or to burger meat that has a vegetable or rusk content of at least 4%. It can only be used at 450 mg/kg and it has to be declared on the labelling.
All allergens, including sulphur dioxide, must be clearly stated on the label if present. There are 14 specified allergens which must always be labelled in this way, and it's also best practice to include precautionary allergen advice if food is prepared in an area where cross-contamination could occur.
If the meat or product contains proteins from any other animal, include this on the label. Any meat that is uncooked, uncured or cured, and which contains a water content in excess of 5% must also contain the statement 'added water'.
Any other ingredients added to the meat may need to be added to the labelling, but this is determined by individual case, as set out in the EU Regulation (EU) No 1169/2011. Some fresh meats have 'protected designation of origin status', and only they can be labelled in this way; see the official government website for more details on these cuts.
By following these basic labelling procedures you can ensure that you meet the latest regulatory requirements, and your customers will be reassured that they are buying the meat that they want from a reputable butcher. And if you're looking to outfit your butcher's shop with the very best equipment, you're in exactly the right place. We've got a fantastic range of tools here at Butcher's Equipment Warehouse, including butcher's knives from our very own in-house brand, as well as other household names like Swibo and Dexter Russell.